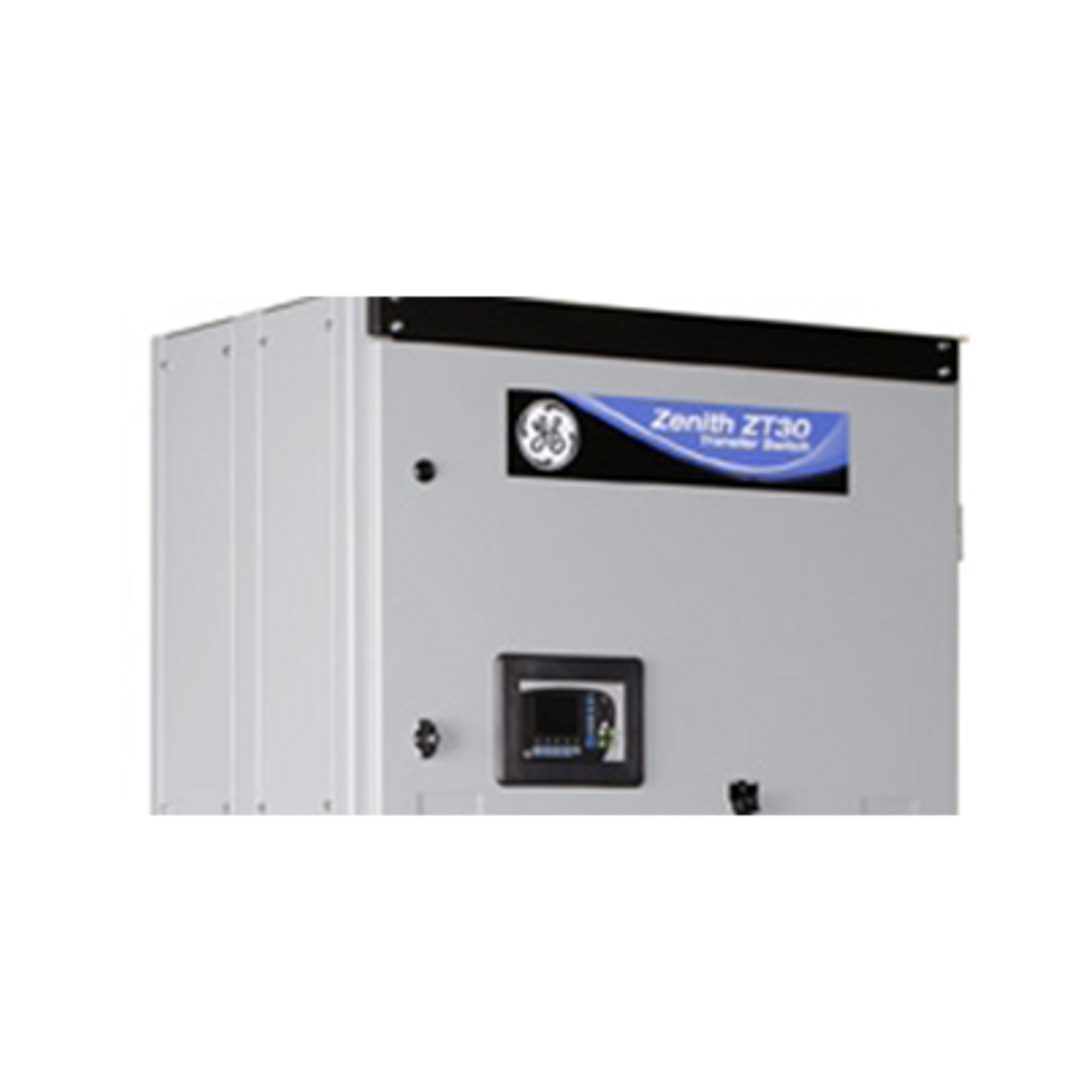 Learn more about GE Automatic Transfer Switch
Rackmount Solutions is a General Electric Partner. Find a GE automatic transfer switch here. For a free quote and help configuring an automatic generator transfer switch for your specific industry call 1-800-352-6631 and ask to speak to a power expert.
ZT30 Series - 30 Cycle
Related Market: Critical
A UL tested 30-cycle short time rated Automatic Transfer Switch that is utilized with Over Current Protective Devices (OCPD) to facilitate selective coordination.
ZTE Series
Related Market: Mission, Health
Typically used in large healthcare and mission-critical applications, with built-in metering, communications, and advanced diagnostics.
ZTS Series
Related Market: Business, Industrial
Provides highly reliable and flexible source switching for essential healthcare equipment and business critical applications, including make-before break switching.
ZTG Series
Related Market: General
Durable construction with a flexible configuration for large commercial and industrial applications.
Options: 40-3000A to 120-600V.
ZTX Series
Related Market: Small Frame
Dependable and easy-to-operate source switching for small frame commercial and light industrial standby power applications.
Options: 40-400A and 120-480V.
GTX Series
Related Market: Small Frame
Designed for light industrial and commercial critical applications requiring reliability and ease of operation found in a power contractor switch.
Back to Top